3 tags
5 tags
Of Fate && the Unexpected...
one of the saddest things encountered in life happens when you try so very, very, very hard to achieve something…taking long precious time hoping…wishing…trying… then as time passes, you start to understand that there's no way you can achieve your goal anymore…and you start to accept it…start to give up due to realization… and you're...
FUCK YEAH WONG FU PRODUCTIONS: Rick's tips on how... →
fuckyeahwongfu: STEP ONE: STEP TWO: Buy ingredients Like meat. Some vegetables. And cornstarch…? STEP THREE: Cut things up. Rick likes to use his hands 'cause the last time he used a knife, well, you know the story. STEP FOUR: Make a mess. (Hit yourself with peppers and lettuce….
4 tags
luckynight: "YAY!"
4 tags
5 tags
5 tags
fearless
Being fearless isn't about being 100% not fearful it's being terrified but you jump anyway. - Taylor Swift                                 
sweetest simplicity: Important notes to self and... →
taken from one of my strongest && most optimistic (sometimes a little hyper :D) friend:  simpliicity: - A person doesn't need experience to know how to care for a person. If you care for someone, you will have your way of showing it. - Everyone has a different level of showing how much they care. Just because one person has a higher level of showing how much they care than another, it...
3 tags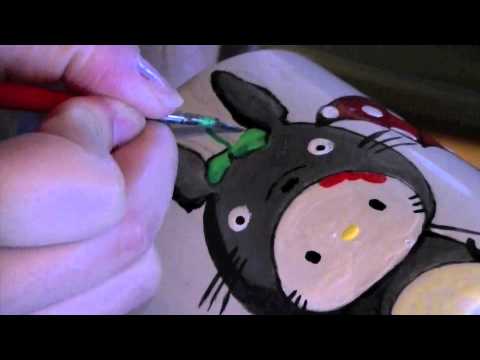 7 tags
5 tags
4 tags
3 tags
wideeyedgirlll: but this is me swallowing my...
Tumblr vs Facebook: David Archuleta Edition
palrice8: Someone I don't know adds me on Facebook: Someone I don't know follows me on Tumblr: Someone writes on my Facebook wall: Someone writes in my Tumblr ask box: Lose a friend on Facebook: Lose a follower on Tumblr: Error on Facebook: Error on Tumblr:
Lindsay Lohan, 24,is all over the news because...
1 tag
3 tags
"If a man wants to be romantically involved with you, he tries to kiss you...."
– Curtis Sittenfel (via kari-shma) (via quote-book) (via bonnieblunts, kari-shma) (via simpliicity)
4 tags
What Makes Us Beautiful.
There's a difference between being pretty and beautiful.  Being pretty is about what's on the outside.  On the other hand, beauty is what's on the inside.   I'm the type of person who's always making jokes about how this guys hot or that guy's cute…but truthfully all the guys i've liked in the past aren't that good looking.  What makes me fall...
5 tags
is it wrong?
is it wrong to love you more than life? if it is then i don't want to be right.
4 tags
friends
a dear friend sent me this a couple of years ago.  i miss her so much ♥
5 tags
which would you choose?
if one day you had to make the decision whether to have your memories erased and to live or to die keeping your memories - which would you choose? in the same sense, would you rather live in a dream where your loved ones are still with you…or would you rather stay in reality - a place where they are gone? i guess some things can never be forgotten or replace.
1 tag
day 4-13 LOL fail. and 14-17
Day 4 - Your favorite score  the 3rd time watching inception i realized what's so freakin' good about the ending has a lot to do with the music.  the music alone got me teary.  my fav. is time by hans zimmer.  http://www.youtube.com/watch?v=fu_AEMwFhm0 Day 5 - Your totem "that would defeat the purpose." - arthur Day 6 - A song that makes you think of Inception i...
COLLEGE
this is going to be my life soon haha LOVE IT! happythings: momopotato: smartwentcrazy-: brittuh: Every New Semester:  After First Week: After Second Week: Before the Mid-Term Test: During the Mid-Term Test: After the Mid-Term Test: Before the Final Exams: Once Get to Know the Final Exam Schedule: 7 Days Before the Final Exam: 6 Days Before the Final Exam: 5 Days Before the Final Exam:...
"Nothing is impossible,the word itself says "I'm possible"
– Audrey Hepburn (via insomniaticthoughts)
5 tags
2 steps away
it's august…which means college is just days away.  i am nervous, excited, a little sad, a little happy, a tad stressed, and a bit crazy right now. i have orientation tmr, and once i register for class…things are settled for the next  f o u r  years…well at least my major and school are.  i remember at the beginning of senior year, i was so ready to graduate high school...
10 tags
day 3. fav. scene.
i think my fav. quote (from yesterday) is also my favorite scene :D  arthur and ariadne ftw!  credits to http://ensanglante.tumblr.com/  that scene made me melt actually :D something so small caught my attention in a big way (: it's the scene where ariadne just got stabbed by mal and she wakes up and arthur tells her it's alright…just a dream :D gawwhhh ——- ...
8 tags
day 2. fav. quote.
ariadne: what's happening? arthur: the subconscious is looking for the dreamer - me. quick, give me a kiss. ariadne: they're still looking at us. arthur: yeah. it's worth a shot. -spazzes-
7 tags
day 1. fav. character.
there's no way i wasn't going to do this hahaha. the point man. :D  oh the eye candy…gonna get diabetes LOL  i love ellen page's ariadne toooo. ahh i am greedy. she's gorgeousss   ♥ these two need a comedy together
Incaption: The Inception 30 Day Challenge →
I hope everyone saw this coming! Okay, GO! Day 1 - Your favorite character Day 2 - Your favorite quote Day 3 - Your favorite scene Day 4 - Your favorite score Day 5 - Your totem Day 6 - A song that makes you think of Inception Day 7 - Who would you be and why? (Forger, Architect, Point…
1 step away
hola :D okay…so peer pressure won again. i totally killed my other tumblr so i decided to start fresh :3 p.s. if you haven't watched inception yet…i suggest you go watch it soon C: —-oh forgot to mention…this layout is gorgeous :) props to the creator